5203 County Road 397 Alvin Texas
Groundworks Texas is looking to hire experienced, hard working farm hands.
Does living near Houston Texas sound like something you might want to try? Groundworks Texas will soon be interviewing to hire 5-7 experienced farm hands to join us at our Ornamental Palm Tree farm near Houston Texas. We have not had good luck hiring locally have decided to invest in looking elsewhere for reliable personnel. If living near Houston for at least 2 years is something you are willing to do then please read on.
Groundworks (est. 1986) operate's 235 acres of Palm Tree farms in Alvin Texas which is about 25 minutes south of Houston. To qualify for an interview, you must have at least 2 years current, verifiable experience working on a farm. You must have a high school diploma, a relatively clean, valid Driver's License and no (serious) criminal history. We are looking for self-starters with a hardworking attitude and a pleasant demeanor. It does not matter that interviewees don't have any experience farming palm trees, what matters is that you have current experience working outside, doing farm work and running farm equipment. These positions require the physical ability to perform manual labor as well as a variety of farming tasks including tractor and other equipment operation, sprayer and fertilizer spreader operation, ditch clearing for drainage, palm tree preparation for shipping and a variety of other farm related tasks that need doing. Groundworks will provide training in each task and on each piece of equipment that may be unfamiliar to you but current experience running farm equipment and/or repairing farm equipment is a big plus.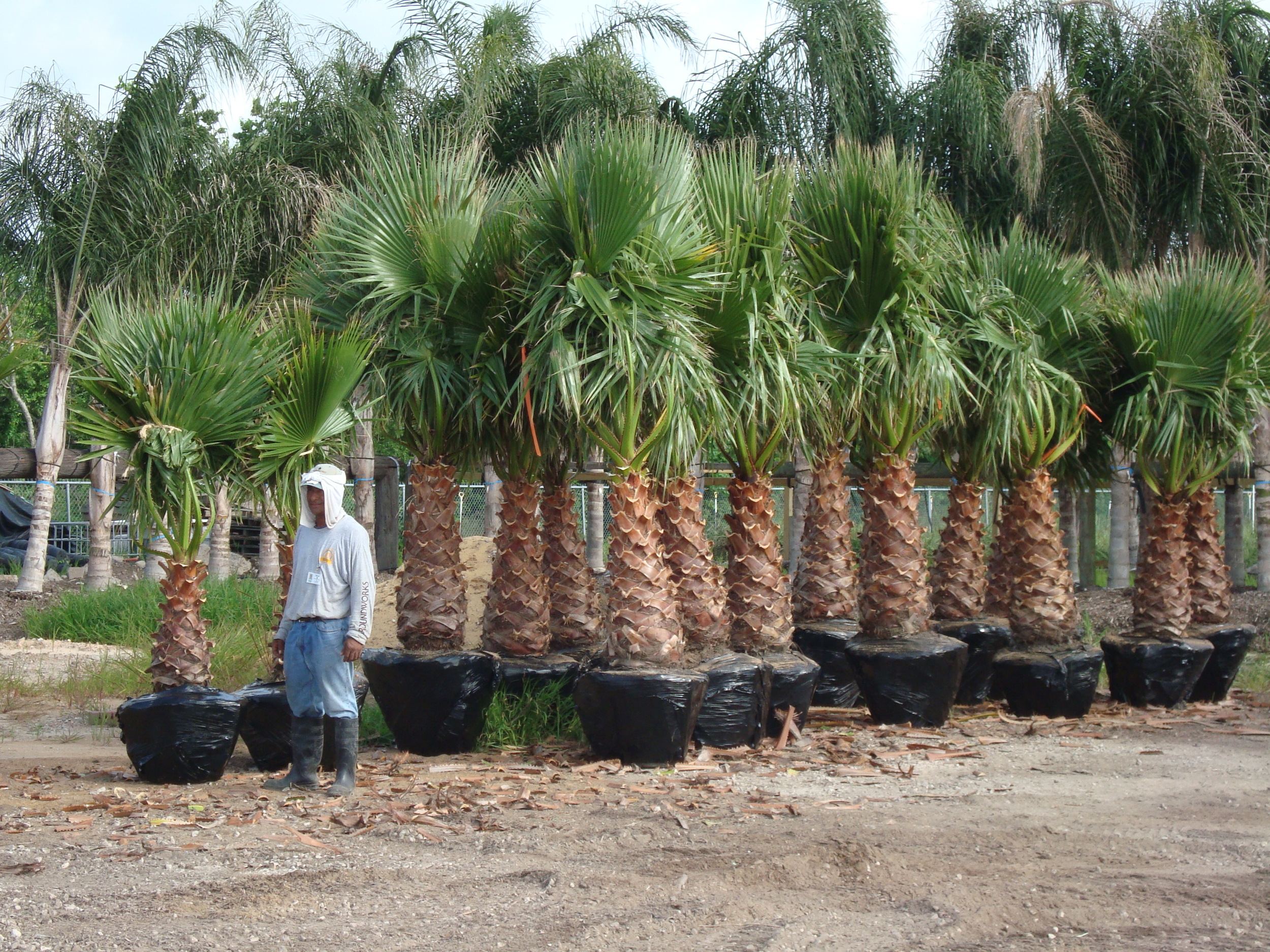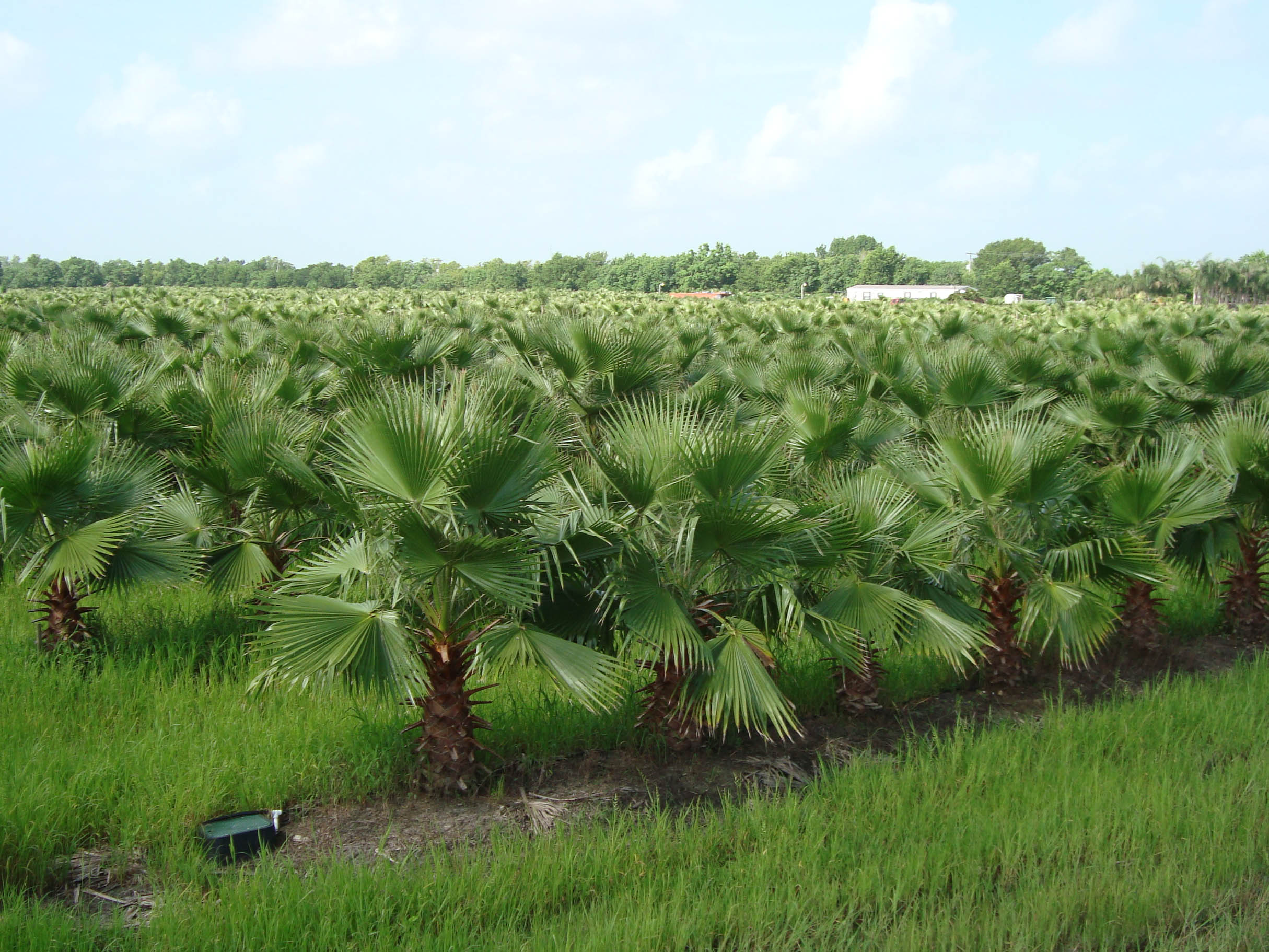 The Program
1. Email us your work history with 2 professional references that we can contact to verify your work experience. You must include the business name and a contact name & phone number with each reference. Send this to farmjobs@datepalm.com
2. The positions start at $11.50 – $13.50 per hour. Probationary Candidates work at their starting wage for at least 90 days. In addition to your pay, Groundworks provides each probationary candidate with a private, furnished room in our crew house that he/she may use at no charge during the evaluation/probation period. No food or sundries are provided. The candidate evaluation/probation period lasts for up to 90 days. At some point during that time, the probationary candidate will be advised of their status with us. Either Groundworks will offer to confirm the candidate as a full time employee of the company or we will release the candidate as not being ideally suited to the work or team. During this period, the candidate will determine whether or not he/she likes the job & team and will let us know if he/she wants to continue with us. If the company offers to confirm (and the employee is desirous of staying with us), he/she will be confirmed and then allowed up to two weeks unpaid leave of absence to return home and relocate whatever belongings they may want to move down to the Houston area. The LOA is not mandatory and the employee may refuse it but we will allow it for those who need the time. After the LOA the employee will return and may stay in the crew house for an additional 2 weeks after which time he/she must have found a place to live and be moved out of the crew house.
Probationary candidates that are released before confirmation may stay in their room in the crew house for a total of 3 nights after being notified of his/her release. Thereafter he/she must move out of the crew house. No exceptions are ever granted under any circumstances.
Upon confirmation, employees are eligible for/to:
Up to a 20% increase in base pay. Raises are awarded at the sole discretion of Senior Management and there is no guarantee that an employee will get a raise at confirmation nor is there any guarantee of how much of a raise will be awarded if indeed one is. Confirmation raises are awarded to employees who demonstrate outstanding performance and dedication during their probationary Candidacy.
Confirmed employees are immediately eligible for 2 weeks paid vacation per year in accordance with our company policy. (Employees with 3 years or more on the job receive 3 weeks paid vacation).
Automatic eligibility for 7 National paid holidays. Confirmed employees are automatically eligible for certain paid holidays. These are New Year's Day, Memorial Day, Veterans Day, Independence Day, Labor Day, Thanksgiving Day and Christmas Day. These paid holidays are in addition to paid vacation. If any employee's religion mandates or calls for holidays other than these, the employee will be allowed to miss work with zero penalty of any kind on such days but such are not Paid Holidays.
Receive an additional $125.00 per month (before taxes) to help cover the cost of personal health insurance. The company does not provide health insurance and all employees are strongly encouraged to obtain private coverage. The company pays each confirmed employee the additional $125.00 per month (before taxes) as its contribution to the cost of the employees' health insurance.
Bonus eligibility at the discretion of management Bonuses are awarded at the discretion of management and are based on each employee's individual commitment, performance and dedication.
$50.00 Boot Allowance and the provision of a set of personal tools. Once each year, the company pays each confirmed employee (outside operations) $50.00 to be used to partially pay for leather boots. The company also pays the cost of providing (1) high quality folding pruning saw & (1) pair of high quality clippers with holsters for each. These are the employee's personal tools and in accordance with the company's policy, the cost of replacements for tools that are worn out is covered by the company provided that the employee turns in the old tool(s) to his/her supervisor. Tools that are lost are replaced by the employee.
3. Once we have received applications we will select a location that is local/central to as many applicants as possible and I will come there to conduct interviews. We will advise every applicant of our interest or lack thereof. Candidates that we are interested in interviewing will be given the time and place when/where the interviews will be conducted.
4. Candidates that are hired will be asked to get themselves to Alvin Texas where the company will provide the candidate with a furnished room in our crew house. Our probationary candidates share the crew house and may live there at no cost to themselves (food, toiletries etc. are not included) during their evaluation/probation period plus 2 weeks.
You may be wondering why we would go to such lengths to hire for these positions and the simple truth is that we are dissatisfied with the quality of employee we have found in the Houston area. We are looking for honest, hardworking individuals who we can rely on as the business grows so if that describes you and you aren't afraid of working with your hands out in the elements please get in touch with us.
If you are interested in these positions you can reply via email to farmjobs@datepalm.com
Send me your contact information, a work history or resume and your two professional references. We will review everything, check the references and then call you for an interview.
Warm Regards,
George Nottingham
President
Groundworks Texas
www.datepalm.com
gpn@datepalm.com